Fuel Filter フューエルフィルタ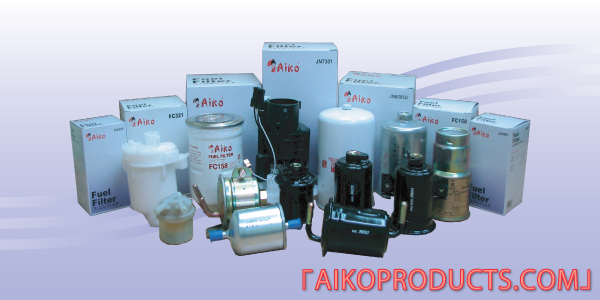 A device that removes impurities from the fuel before it gets to the fuel injectors. It is usually found in the fuel line that comes from the fuel.

Aiko Genuine Fuel Filter elements are designed in a honey comb pattern to help maintain their shape and last longer. Furthermore, it also combines polyester and glass fibers with standard paper filter material to allow small particles to be caught and held without interrupting the fuel flow.

Aiko Genuine Fuel Filters are treated correctly with rust proofing on the internal and external surfaces to prevent corrosion which can result engine damage.