Oil Filter オイルフィルタ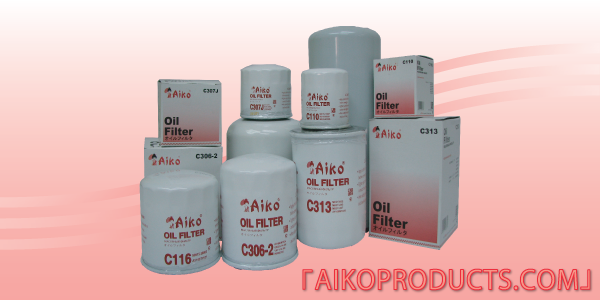 Oil filter is a device used to remove foreign particles from the engine's lubricating oil. The engine's oil pump forces the oil through one or more oil filters. Special elements in the filter trap the particles and prevent them from circulating through the engine and possibly damaging it.

Aiko Oil Filter uses resin impregnated cellulose filter media which help trapping 99% of harmful particles. It is specially designed for use with today's synthetic and long life motor oils.

For added durability, Aiko Oil Filters uses gaskets made with heat-resistant, non-stick acryle rubber.